Setting up of assessment items in the Accelerus database is one of the most important and time consuming tasks in Accelerus. To assist with the setting up of assessment items at a school, a range of functions is available.
The available processes apply at two different levels: at the individual subject level and across subjects, in bulk.
At the individual subject level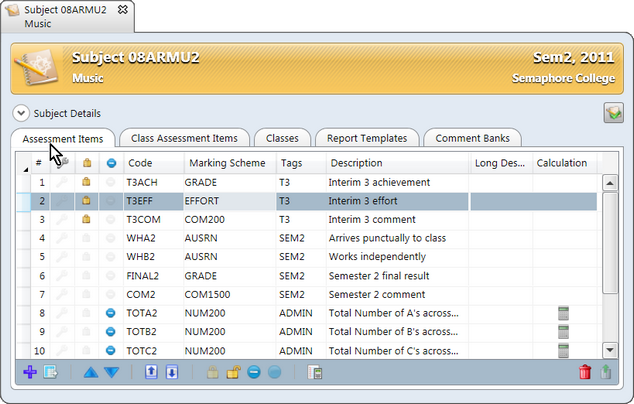 When in an individual subject record, from the Assessment Items tab you may:
Most of these functions may be performed on individual or multiple assessment items which may be selected using the standard record selection procedures.
Across subjects, in bulk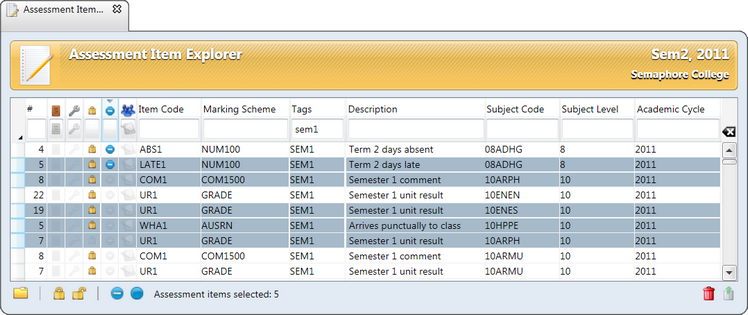 Most of the processes that may be applied to assessment items across multiple subjects are found in the Assessment Item Explorer, accessed via the Explore menu.
Therein you may:
In addition, assessment items may be: