Apart from importing enrolment data via CSV files, or adding enrolments manually to individual classes or to individual students, a handy tool available for large numbers of enrolments is the Bulk Enrolment window.
The Bulk Enrolment window is able to be accessed via the Tools menu by those with a school role who have permission to administer enrolments.
It allows you to select multiple sets of students and enrol them in multiple sets of classes.
This window is particularly useful for primary schools, for those schools that do not have enrolment data in an electronic format, or for enrolling students into pseudo subjects, eg when students need to be enrolled into a home group subject for reporting purposes.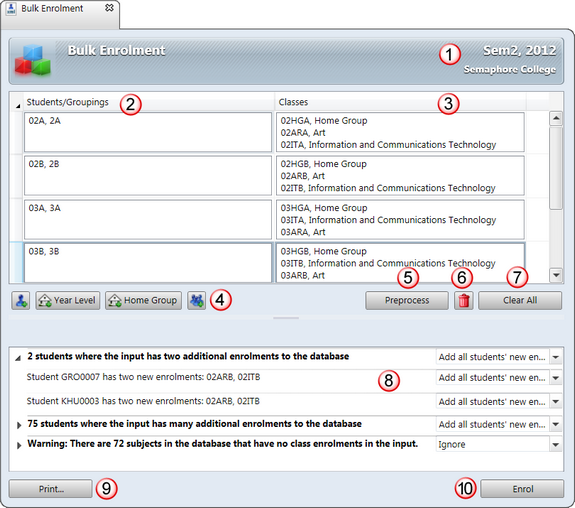 The various parts and features of the Bulk Enrolment window are as follows: