A series of very useful enrolment functions may be performed from within a class record, using the icons along the bottom of the window, if you have sufficient privileges. A right click context menu is also available.
The standard procedures are available to select multiple rows and then perform the necessary enrolment operation on these simultaneously. The context menu will display the number of students selected.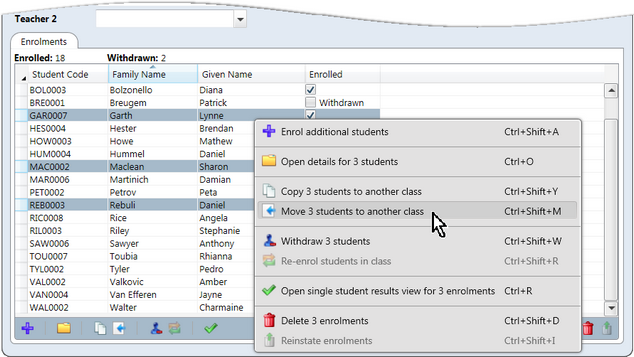 It is important that the differences between the enrolment functions are understood and that they are used correctly as they have a different effect on enrolments and the extent of data deletion.