Every subject has an Is Closed property, with a checkbox for this appearing on every subject's window. Once this checkbox is ticked, the subject becomes greyed out and cannot be modified.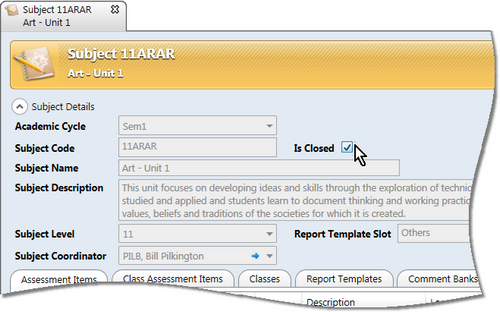 Subjects may be closed individually through the subject window, or they may be closed in bulk via the Subject Explorer. Their closed status may also be removed from there.
Closed subjects do not appear in Quick Find at all and are hidden by default in most of the Explorers and selection windows. But closing a subject has further implications as it excludes the subject from most processes in Accelerus.
The rationale for closing off subjects is usually not justified, and schools are encouraged to set up in a way to make it unnecessary.